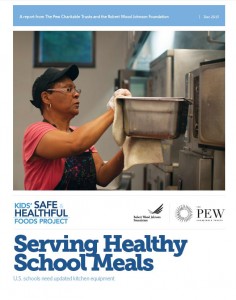 The Kids' Safe and Healthful Foods Project lead by The Pew Charitable Trusts and the Robert Wood Johnson Foundation released a report this December titled, Serving Healthy School Meals: U.S. Schools Need Updated Kitchen Equipment.  They found that 55% of school food authorities (SFAs) need kitchen infrastructure changes at one or more schools to meet new healthy lunch requirements.  That's right – the majority of America's schools need to fix their school's infrastructure problems in order to serve up healthy school lunches every day.
Here's a few of their key findings: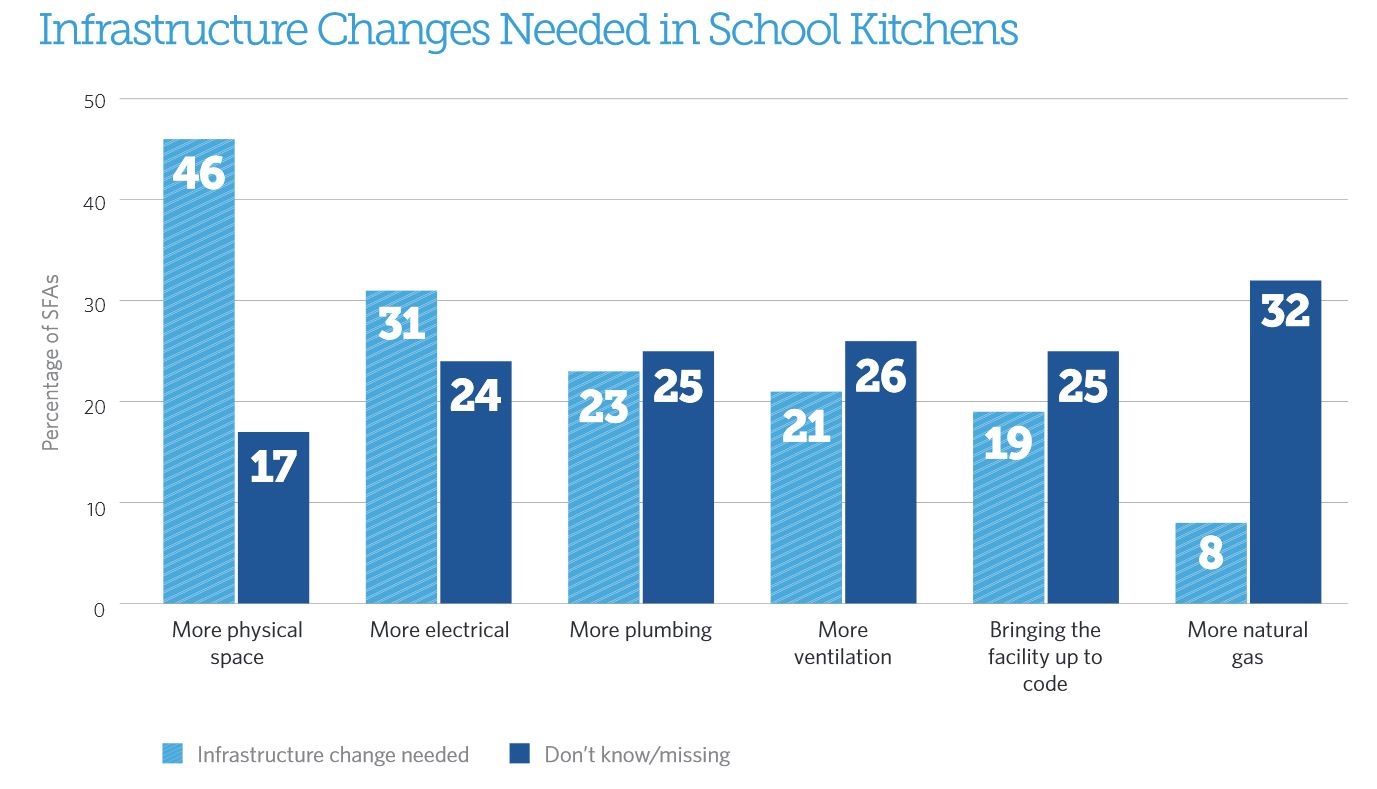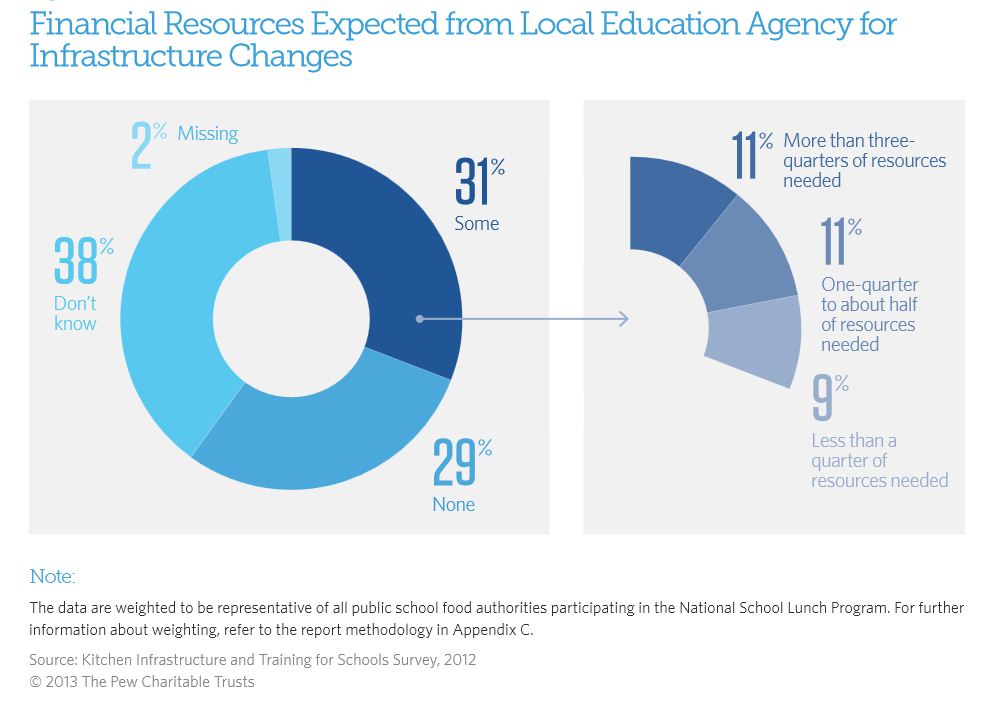 Find out more about America's school infrastructure needs in the Schools section of the 2013 Report Card for America's Infrastructure.