Looking back over 2013, we have many successes in making infrastructure a priority to celebrate.  Here are a few that really made our year: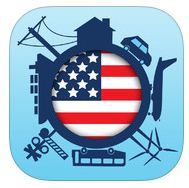 1.  The 2013 Report Card for America's Infrastructure  was launched in March as a tablet and smartphone app gaining more traction with the media and decision makers than ever before and was even mentioned by President Obama during a "Rebuilding America" event at the Port of Miami.
2.  Stephen Colbert showcased the uptick in America's Report Card grades as a "Tiny Triumph" on the Colbert Report  in April taking the infrastructure message to a whole new audience.
3.  The Water Resources Development Act which will greatly help our ports and inland waterways deal with their pressing needs is currently in the hands of a House and Senate conference committee, and we hope to see it enacted early in 2014 (stay tuned!).  It's not too late to tell your member of Congress that this should be on Congress' 2014 to-do list.  Email them right here with a few clicks.
4.  Major infrastructure funding legislative initiatives took off in several states including Maryland, Massachusetts, Pennsylvania, Virginia, Vermont, Wyoming, Texas, and Maine.
5.  Several new bills were introduced that would start improving the nation's infrastructure:  The Partnership to Build America Act (H.R. 2084), which could re-shape the way infrastructure in the United States is financed; the UPDATE Act (H.R. 3636), which would increase investment in transportation infrastructure through an increase in the federal gas tax/user fee; the BRIDGE Act (S. 1716)/National Infrastructure Development Bank Act (H.R. 2553), both of which would facilitate infrastructure investment through creation of a national infrastructure bank.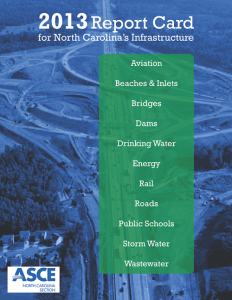 6.  Five states – North Carolina, Oklahoma, Kansas, Missouri, and Washington – put out state-based Infrastructure Report Cards challenging their state's leaders to get to work on the infrastructure issues in their area.
Thanks for your support in making these happen and we look forward to making 2014 an even bigger year for infrastructure!