Ohio drivers should soon start seeing traffic cones and roadwork signs, thanks to the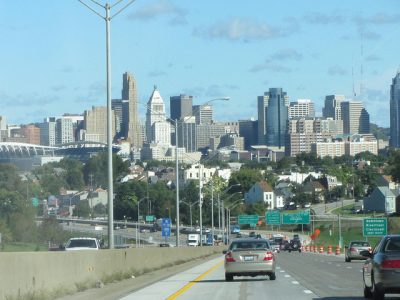 recently passed Ohio gas tax increase. This small increase, which will cost the average Ohio driver less than $55 a year (depending on driving habits), is roughly equivalent to what one might spend on a daily cup of coffee for a couple of months.
This week, Ohio House and Senate Republicans agreed to increase Ohio's 28-cent gas tax to 38.5 cents. The state's tax on diesel fuel will increase by 19 cents, to 47 cents a gallon, and is set to take effect July 1. The legislation is expected to generate about $865 million more per year for road and bridge projects, fixing Ohio's deteriorating roads and making the state's bridges safer. This revenue will be split 55/45 between state and local government. The last time Ohio's fuel taxes were increased was 2005.
The final amount is less than Governor Mike DeWine's proposed 18-cent tax increase on gas, but higher than the 6-cent increase the Senate passed last month. However, the Governor is supportive of the compromise. Lawmakers missed Sunday evening's deadline to approve a transportation budget, but this gas tax compromise ended multiple days of negotiations among legislative leaders and the Governor – then moving quickly through the House and Senate.
Driving on roads in need of repair in Ohio costs each driver $475 per year, far more than the $55 cost of the gas tax increase, and 6.9% of bridges are rated structurally deficient. In February, ASCE released the Report Card for Northeast Ohio's Infrastructure, which received a "D+," meaning the region's infrastructure is in poor condition. One of the recommendations was to increase the state gas and diesel taxes to pay for necessary road and bridge projects and ensure local governments receive adequate disbursements to maintain local surface transportation infrastructure.
ASCE's Ohio Council worked closely with Fix Our Roads Ohio, and ASCE members are now encouraged to contact their legislators to thank them for committing to this additional investment in Ohio's infrastructure.