Note: Must press play to begin program.
2021 Report Card for America's Infrastructure
Solutions Summit
Overview
The American Society of Civil Engineers released their 2021 Report Card for America's Infrastructure on March 3, 2021. The quadrennial assessment graded the condition and performance of 17 categories of infrastructure – including drinking water, roads, levees, dams, and much more. After the grades were unveiled, ASCE convened a program of elected officials, decision makers, and thought leaders to discussion solutions to raising our infrastructure GPA.
Welcome
Kristina Swallow, Infrastructure Report Card Chair
Welcome from Jean-Louis Briaud, Ph.D, PE, President, American Society of Civil Engineers
Opening Conversation with Maryland Governor Larry Hogan
Session Details & Speakers
A conversation with Rep. James E. Clyburn (D-SC), Leon Topalian, President and CEO, Nucor, and Kristina Swallow, PE, Past President, American Society of Civil Engineers and Director, Nevada Department of Transportation
Remarks throughout the day from Sen. Tom Carper (D-DE), Sen. Shelley Moore Capito (R-WV), and Rep. Peter DeFazio (D-OR)
Spotlight On Resilience: How to Build Back Better
Session Details & Speakers
Funding is limited, and our infrastructure has taken a beating from increased storms, flooding, wildfires, and sea level rise. How do we build back better within the confines of existing rules and regulations? New legislation like the Resilient Revolving Loan Fund offer new opportunities, but what else is needed to help communities adapt? Technology can also play a key role in modernizing our built environment, applying predictive analytics, and enabling systems that can better protect communities and facilitate more efficient recovery when disaster strikes.
Speakers:
John Barton, Senior Vice President, HNTB
Dr. Shawn Wilson, Secretary, Louisiana Department of Transportation
Carol Haddock, PE, Director, Houston Public Works
Moderated by Elizabeth Ruedas, P.E., At-Large Director, ASCE Board of Direction

Energy in Infrastructure in America: Modernizing the Electric Grid
Session Details & Speakers
The U.S. electric grid is undergoing significant change as states move towards ambitious goals to increase reliance on renewables alongside a move to electrify. These actions can also put pressure on aging and congested transmission lines – the "interstate highway" of the electricity grid – to move large quantities of renewables around the country. It will be critical that policy makers and stakeholders work together in the planning of this energy transition and future grid. How do we utilize new technologies to modernize the grid, provide consumers and businesses with more control of their energy assets while also successfully transition to a more sustainable and reliable energy landscape?
Hear from an expert panel on the essential next steps to modernize the nation's electric grid as we transition to renewables, and about a North Carolina town that's setting the standard for innovation in the sector.
Speakers:
Ruth Gratzke, President, Siemens Smart Infrastructure U.S.
Rob Gramlich, Executive Director, Americans for a Clean Energy Grid
Otto Lynch, PE, President, Powerline Systems
Swati Daji, Senior Vice President for Customer Solutions and Strategy, Duke Energy
Moderated by Tom Smith, Executive Director, American Society of Civil Engineers
Session Details & Speakers
There are more than 90,000 dams and over 35,000 miles of levees in the U.S., most of which are older than 50 years and many that are in need of significant repair. As limited funding becomes available for repair and rehabilitation, protecting public safety must be top of mind. Since 2007, federal legislation has provided a strong framework for managing risk; however, needs far outweigh available funding. Meanwhile, our understanding of threats to dams and levees – such as flooding, earthquakes, and environmental changes – continues to evolve, and populations below dams and behind levees are growing. Please join us as we convene a panel of experts to discuss planning for and communicating the risks of our dam and levee systems, and to discuss solutions to make our communities more resilient.
Speakers:
Representative John Garamendi (D-CA)
Greg Paxson, PE, National Practice Leader for Dams, Schnabel Engineering
David A. Raff, Ph.D., PE, Chief Engineer, Bureau of Reclamation
Bill McCormick, PE, President, Association of Dam Safety Officials and Chief, Dam Safety Branch, Colorado Division of Water Resources
Jenifier Boyer, Emergency Management Coordinator for Midland County, Michigan
Moderated by Emily Feenstra, Managing Director, Government Relations & Infrastructure Initiatives, American Society of Civil Engineers
Session Details & Speakers
A pandemic that decimates transit and state DOT revenues – transportation agencies are no stranger to staring down a crisis and adapting to deliver key lifeline services to communities. As we emerge from the pandemic and a prolonged shutdown, how do we deliver on a big and bold vision for transportation? What innovations were already driving the industry that can get accelerated now?
Speakers:
Maria Lehman, PE, U.S. Infrastructure Lead, GHD
Jeff Nelson, Chair, American Public Transportation Association and General Manager, MetroLINK
Elizabeth Shuler, Secretary-Treasurer, AFL-CIO
Phillip Washington, CEO, Los Angeles County Metropolitan Transportation Authority (Metro)
Moderated by Kristina Swallow, PE, Past President, American Society of Civil Engineers and Director, Nevada Department of Transportation
Water: Partnerships that Work
Session Details & Speakers
Managing water – from stormwater, to drinking water, to wastewater – in a more holistic way is critical to ensuring a prosperous future for all communities. Utilities across the country are taking this task to heart and innovating to drive infrastructure upgrades and processes that are more adept at managing water throughout the full cycle and capturing multiple benefits from this precious resource. Hear from about these innovations from the leaders in the field, as well as how Washington can play a supporting role.
Speakers:
Susan Moisio, PE, Global Water Director, Jacobs
Radhika Fox, Acting Assistant Administrator, Office of Water, Environmental Protection Agency
Clarence Anthony, CEO and Executive Director, National League of Cities
Pam Elardo, Deputy Commissioner, Bureau of Wastewater Treatment at New York City Department of Environmental Protection
Moderated by Greg DiLoreto PE, Past President, American Society of Civil Engineers
Inland Waterways & Ports Poised to Help Us Green Our Future
Session Details & Speakers
As President Biden prioritizes emission reductions, inland waterways and ports are primed to help his Administration realize those goals. Goods transported on inland waterways generate low levels of carbon dioxide and can alleviate strain on other modes. Ports, meanwhile, have achieved meaningful reductions in pollutants over the last decade through innovation and cross-jurisdictional partnerships. However, our waterways and ports are playing catchup on needed investments after a generation of insufficient funding. Join us to hear from an expert panel of witnesses on how our waterways and ports are poised to deliver a greener future through eco-restoration, utilization of emissions-friendly transport, and investment, and what federal, state, and local partners can do to help us get there.
Speakers:
Rep. Garret Graves (R-LA)
Bill Hanson, Senior Vice President, Great Lakes

Dredge

& Dock Corp.
Mayor Bob Gallagher of Bettendorf, IA, Co-Chair of the Mississippi River Cities & Towns Initiative
Jennifer Belknap Williamson, Director of Engineering, Port of Portland
Moderated by Casey Dinges, Executive Advisor, American Society of Civil Engineers
Administration Keynote
Secretary Pete Buttigieg, Department of Transportation
Thank you to the Sponsors
of the Solutions Summit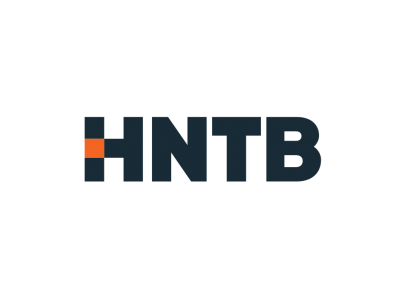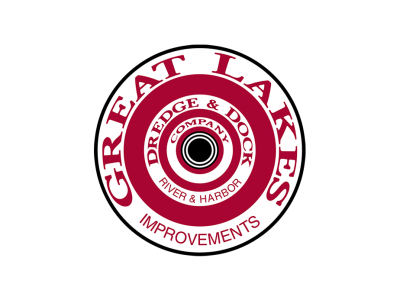 And register for our next programming
Stretching the Dollar: Asset Management as a Tool to Improve Resiliency
May 18 at 1:00 pm ET
State and local governments face many competing priorities for limited funding. Meanwhile, the impacts of a changing climate are making the infrastructure challenges more dynamic. Utilities, local governments, and states are increasingly turning to asset management to set priorities and make smarter investment decisions. Hear from those using data collection and utilization as a tool to improve community resilience and better understand how to incentivize and improve asset management around the country.
Speakers
Matthew Vega, National Director – Infrastructure & Government, U.S. CAD
Celine Hyer, Senior Vice President, ARCADIS
And more.
Email reportcard@asce.org to register.
*ASCE stores and processes the information you provide to us in accordance with our terms and conditions and privacy policy. ASCE uses your information to manage your requests or inquiries and to support our delivery of products and services to you.