The American Society of Civil Engineers (ASCE) today published a new tool for members looking for information on the implementation of the Infrastructure Investment and Jobs Act (IIJA). The landmark legislation, signed into law last November, includes $1.2 trillion in infrastructure investments, distributed through existing and new programs.  All 17 categories in the 2021 Report Card for America's Infrastructure stand to benefit from the legislation.
The new IIJA Implementation Resource Center is a one-stop shop for understanding and tracking implementation of the bipartisan infrastructure law. The resource includes open grant applications, announcements on funding decisions, opportunities to influence implementation, and upcoming deadlines, all sorted by Report Card category.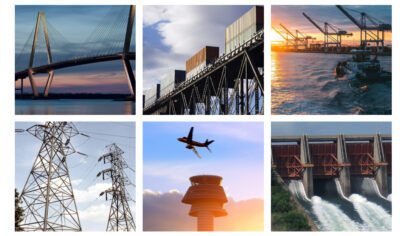 The bipartisan Infrastructure Investment & Jobs Act became law at a critical moment as the U.S. economy continues to recover and effectively provides a down payment after persistent underinvestment in the nation's infrastructure.
ASCE was instrumental in passing the IIJA and the final legislation addressed 47 2021 Report Card for America's Infrastructure solutions. Going forward, it is critical that the law is implemented efficiently and resources used wisely because there are infrastructure projects across the nation that need urgent attention. Society members will help ensure that funding is distributed in a timely and responsible manner.
ASCE members can access the IIJA Implementation Resource Center by clicking the link below or visiting www.infrastructurereportcard.org/IIJAResources. The password to access the internal pages can be found in a recent This Week in Washington edition or by emailing reportcard@asce.org. 
Infrastructure Investment and Jobs Act Implementation Resource Center
For information on how to join ASCE, visit the ASCE website.