Today marks the 124th anniversary of the Johnstown Flood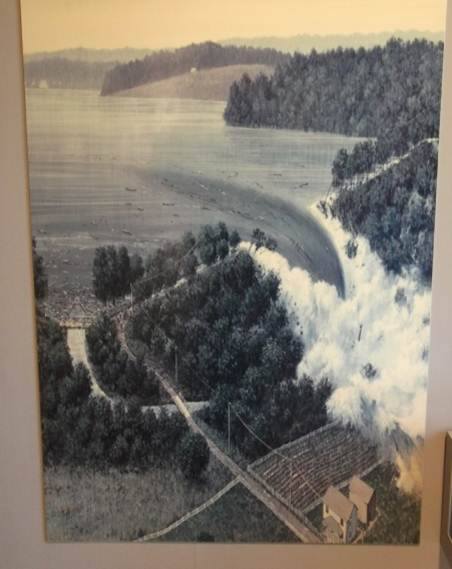 , the the result of the catastrophic failure of the South Fork Dam, which was situated 14 miles upstream of the town of Johnstown, Pennsylvania. The dam failed after a period of heavy rainfall, however it was not properly maintained for years and in fact modified in ways that threatened the integrity of the structure. On the afternoon of May 31, 1889 the dam failed after workers spent hours trying to save the structure, releasing 12,000 cubic meters of debris-filled water each second. Towns below the dam were never properly notified of the failure and evacuations never took place, with the result being the loss of 2,209 lives, thousands homeless, and $17 million in damages ($425 million in today's dollars).
Since the time of the Great Flood of 1889 the nation has created the National Dam Safety Program and put an emphasis on emergency action plans and proper dam inspections and regulations. However, ASCE's 2013 Report Card for America's Infrastructure graded the nation's dams with a D. While we no longer see the sever blunders that lead to the failure of the South Fork Dam in 1889, the average age of the 84,000 dams in the country is 52 years old. With an increasing population and greater development below dams, the overall number of high-hazard dams continues to increase, to nearly 14,000 in 2012. The Association of State Dam Safety Officials estimates that it will require an investment of $21 billion to repair these aging, yet critical, high-hazard dams.
Under FEMA's leadership, the National Dam Safety Program is dedicated to protecting the lives of American citizens and their property from the risks associated with the development, operation, and maintenance of America's dams. Unfortunately, the National Dam Safety Program expired in September 2011 and Congress has yet to reauthorize this small, yet vital program. Since today is National Dam Safety Awareness Day, which was first established in 1999, it seems like the perfect time to urge Congress to reauthorize the National Dam Safety Program. Congressmen Sean Patrick Maloney (D-NY) and Chris Gibson (R-NY) introduced the Dam Safety Act of 2013 (H.R. 1489) last month, which would reauthorize the program at $10.5 million annually. ASCE has endorsed the legislation and urges Congress to either pass the bill as a standalone piece of legislation, or include it in a greater Water Resources Development Act. The language was already passed as part of the Senate Water Resources bill, so it is now time for the House to do the same. The nation cannot risk another catastrophic dam failure when preventative measures can easily be taken.