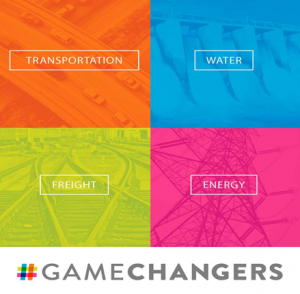 Our nation's aging infrastructure is facing big challenges. But congested roadways and overflowing sewers are only half the story.

That's why the American Society of Civil Engineers is releasing a new report about the innovative ways communities across the country are modernizing infrastructure. Infrastructure Game Changers highlights trends in energy, freight, transportation and water infrastructure that are changing the way we design, plan, and build projects.

The web-based report will be released on Thursday, July 23rd. Stay tuned so that you can be among the first to check it out, share it on social media using #GameChangers, and even submit your own game changing infrastructure trend.